inherit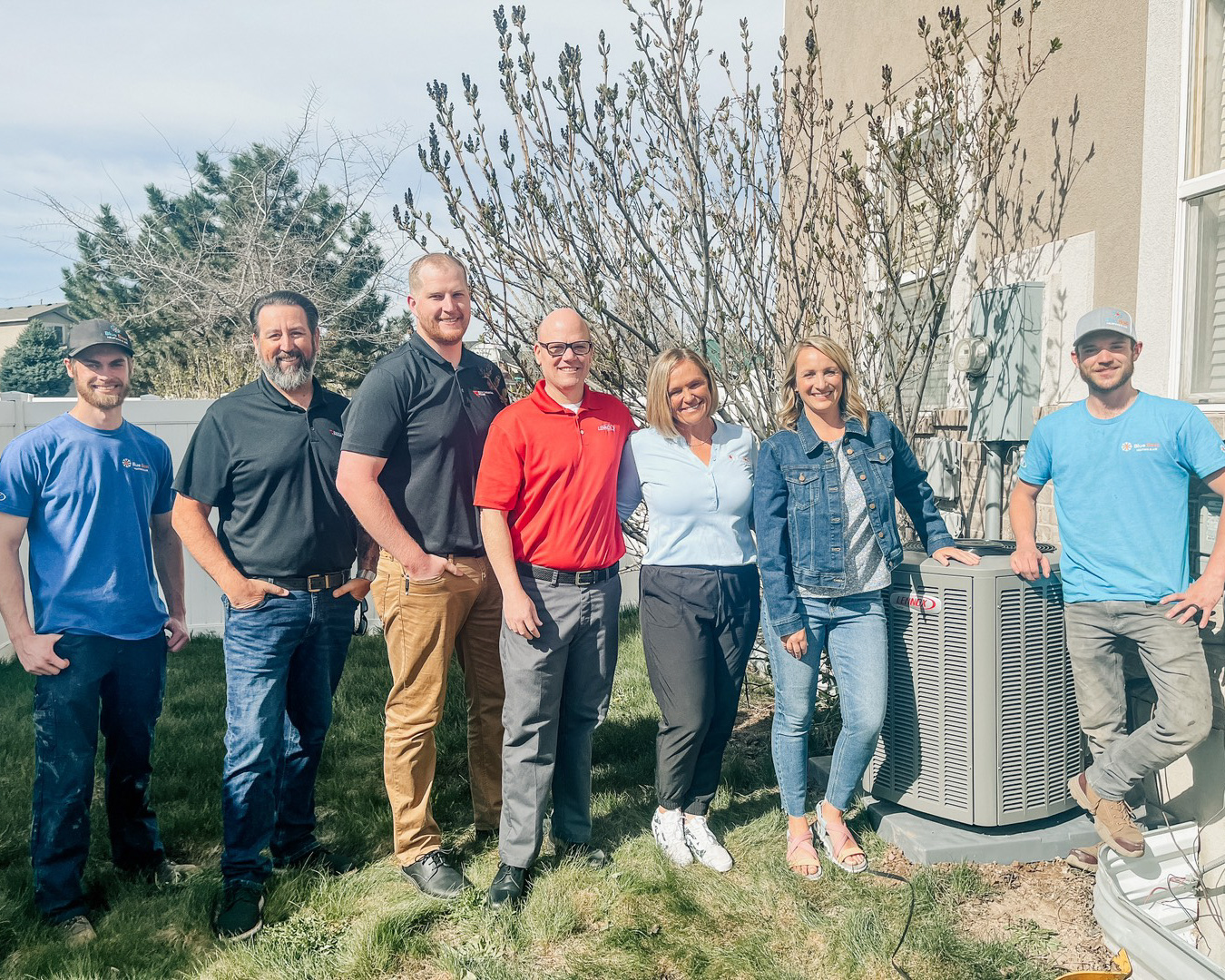 The Rocky Mountain Power-Lennox-Blue Best Team with the newly installed heat pump and winner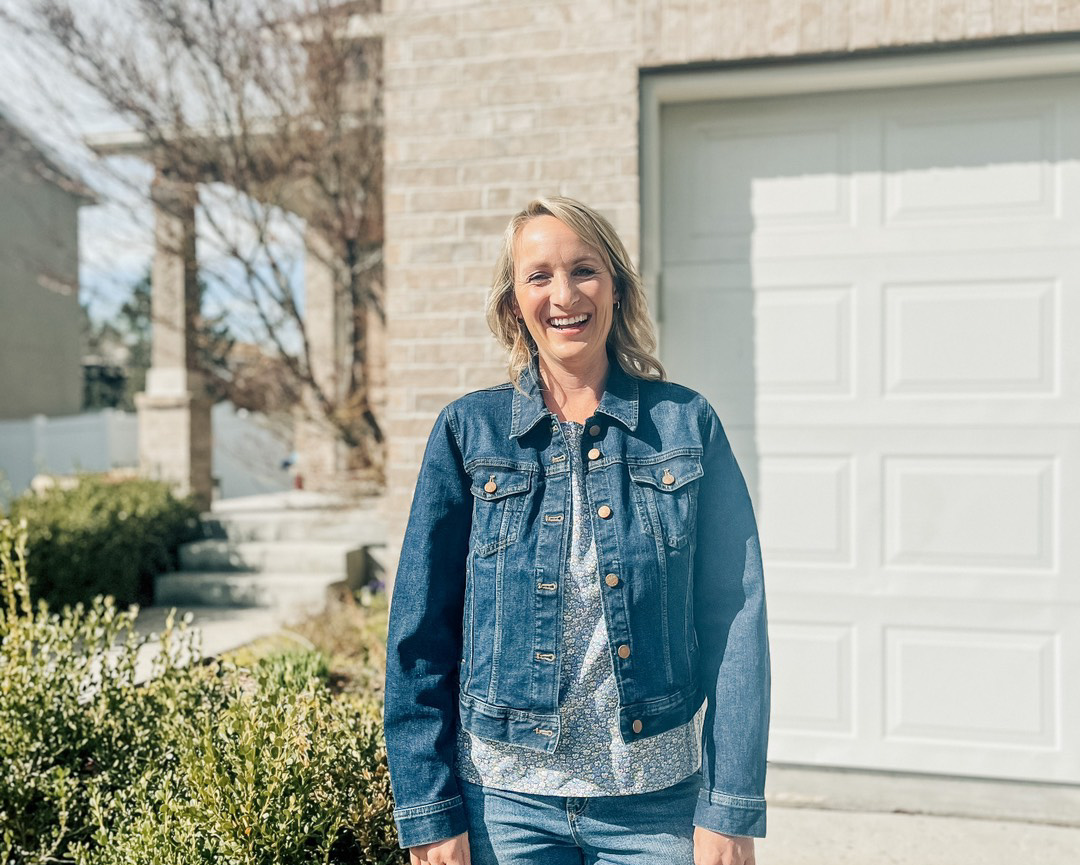 Winner Rebecca Nielsen
On April 27, Rocky Mountain Power, Blue Best and Lennox gave away a dual fuel heat pump system worth approximately $15,000 to Salt Lake Home and Garden Show winner Rebecca Nielsen. Nielsen's 2005 home in West Jordan still had its original HVAC unit, making it a perfect candidate for upgrading to a heat pump to improve efficiency. The original system was old and outdated, and the newly installed heat pump will heat and cool the home moving forward, providing better indoor air quality and comfort.
"We can't believe our luck! Our new heat pump runs so efficiently and quietly to keep our home the perfect temperature. Many thanks to Rocky Mountain Power and Blue Best for this awesome gift!"- Rebecca Nielsen, Rocky Mountain Power customer and homeowner
Rocky Mountain Power, in partnership with Lennox and Blue Best
Rebecca emerged as the lucky winner at the Utah Home Show in Salt Lake City, where nearly 40,000 people were in attendance. The generous contribution from Lennox, a trusted partner of Rocky Mountain Power, added to the thrill by offering a super-efficient dual fuel heat pump system. Rebecca couldn't contain her excitement when she received the call, and her enthusiasm only grew stronger once the installation was complete.
Blue Best Heating & Air, a reputable HVAC company based in Bountiful, Utah, provided the installation service. Rebecca considered herself fortunate to have her top-of-the-line Lennox equipment installed by this exceptional company. Making the installation even more special, Blue Best Heating & Air was recently awarded the 2023 "Best of State" for warehousing /distribution and heating & air conditioning. In addition, the company is women-owned and operated, bringing a unique perspective and more than two decades of industry experience.
The Rocky Mountain Power Wattsmart team was delighted to participate in the Salt Lake Home and Garden Show in March. It allowed them to meet customers and hear about their energy concerns. The team was proud to direct customers to available rebates through the Wattsmart Homes program. When customers had questions about what upgrades may be needed, they were encouraged to get a home energy assessment.
Customers can schedule an appointment in our home energy assessment webpage.
What's a Heat Pump?
Well, it isn't your parents' HVAC system. For more information, visit wattsmarthomes.com/heat-pump-comfort.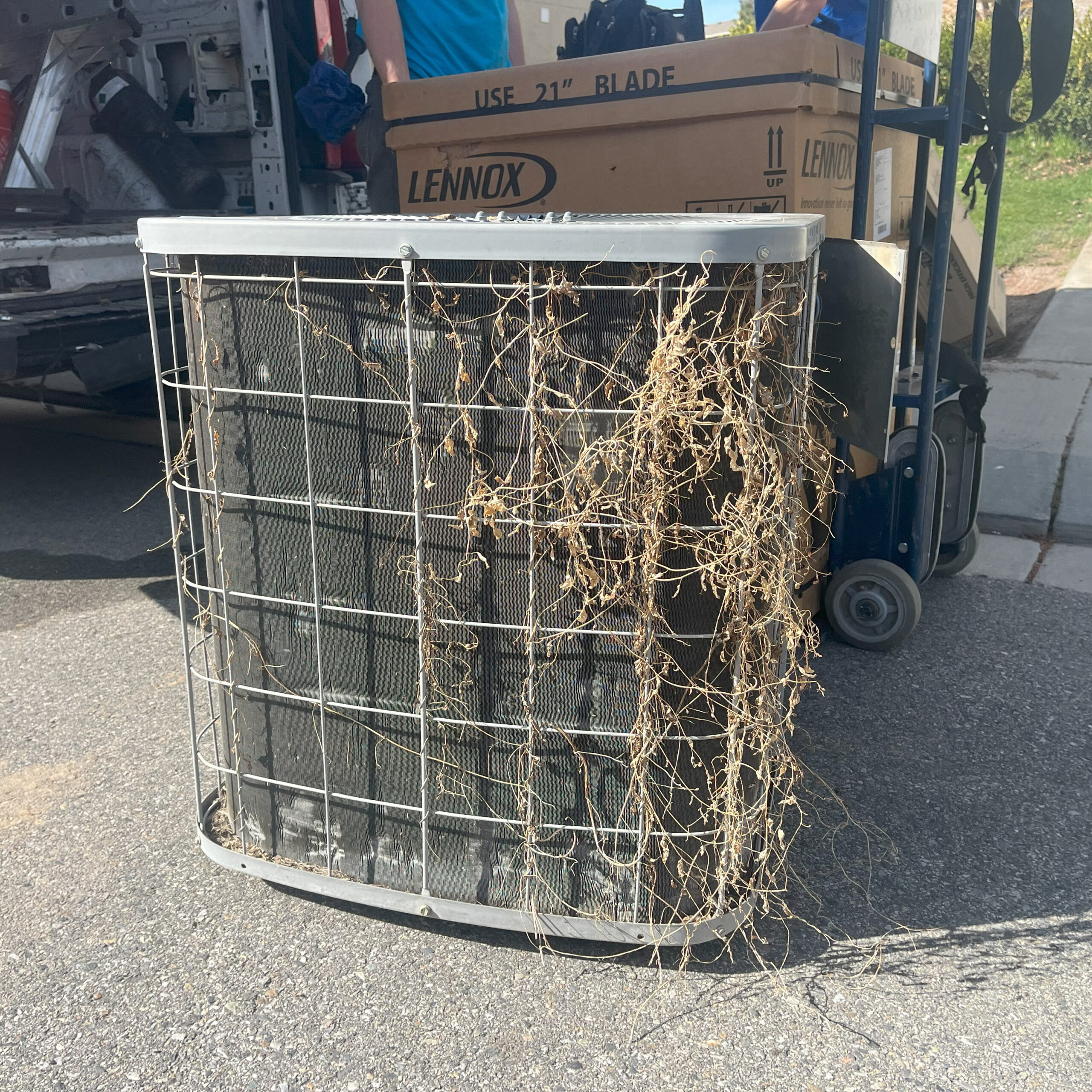 Rebecca's original equipment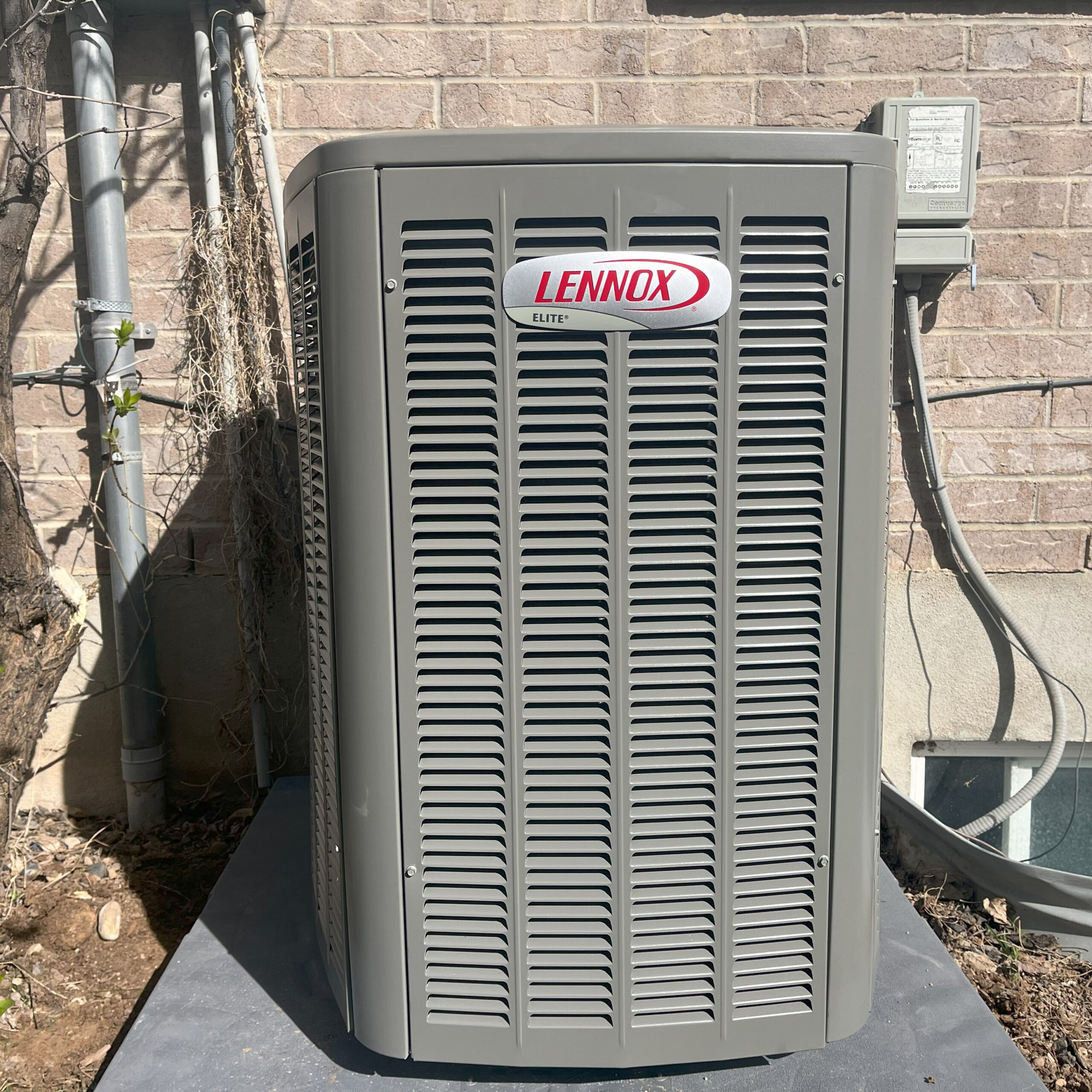 New Lennox dual fuel heat pump
---