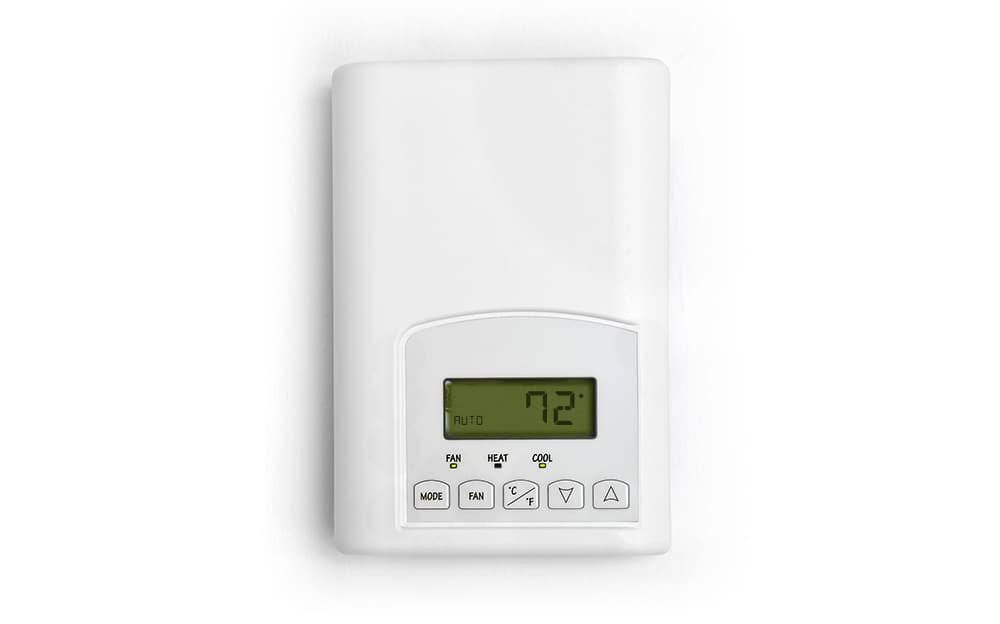 The right temperature at a lower cost
With a new electric line voltage thermostat, you can take the guesswork out of setting the temperature in your home. Compared to old thermostat knobs and sliders, electric line voltage thermostats keep the temperature you want and help you use less energy.
Rebates and qualifications
| Equipment | Customer rebate |
| --- | --- |
| Tier 1: Line voltage thermostat | $30 |
Ensure home qualifies:
Must be existing single family, multifamily or manufactured home.
Requirements for thermostat
Unit must be on the Qualified Line Voltage Thermostats list at the time of purchase.
Unit must be electronic line voltage type and be UA or CSA listed for use with zonal electric heater applications.
Work is recommended to be completed by a licensed electrician, but not required.
Additional program rules:
No application necessary. Rebate is issued as a Wattsmart instant coupon to be used at time of purchase.
A home is not eligible for more than a combination of ten (10) qualifying line voltage or connected line voltage thermostat rebates.
Customer must reserve one Wattsmart instant coupon per unit.
Rebates and qualifications are subject to Wyoming Public Service Commission approval. Additional terms and conditions may apply.
Customer eligibility
Residential electric customers residing in the state of Wyoming who purchase their electricity from Rocky Mountain Power on rate schedules 2 or 18 qualify. Landlords who own rental properties served by the company in the state of Wyoming where the tenant is billed on rate schedules 2 or 18 also qualify for this program. You can locate your rate schedule on your bill or by calling 1-888-221-7070.